Dr. LaShica Beverly
Meet our Associate Dentist, Dr. LaShica Beverly!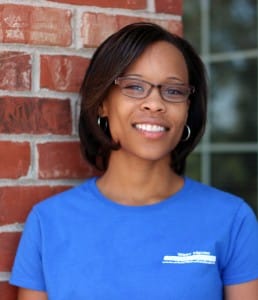 Dr. LaShica Beverly grew up in Portsmouth, Virginia. She completed her Bachelor of Science degree from Old Dominion University in Norfolk, Virginia.
Dr. Beverly received her dental degree from the historic Meharry Medical College in Nashville, Tennessee. She then completed a general dental residency at Denver Health, and decided two things—that she loved Colorado, and that she wanted to focus on children instead of adults!
She then completed her pediatric dental residency at Lutheran Medical Center in Bangor, Maine.
Dr. Beverly is a member of the American Dental Association, the American Academy of Pediatric Dentistry, the Colorado Dental Association, and the Colorado Academy of Pediatric Dentistry. She is board certified with the American Board of Pediatric Dentistry.
When Dr. Beverly isn't taking care of our patients, she loves to bake and cook, and is a self-proclaimed "foodie." She also loves playing both piano and basketball. And she definitely loves adventure!
Want to know more?
I decided working in the pediatric dental field was for me because…I enjoy the challenge. The nature of the practice goes far beyond simply being able to do clinical procedures; I have to learn each child and how to best engage them. And let's be honest…kids can be hilarious!
My favorite thing about my job is…All of the funny, random things that kids say.
When I'm not at West Metro, I love to…Play sports, hang out with family and friends, and try new restaurants.
My favorite thing about Colorado is…How beautifully scenic it is. I am in constant awe of the mountains, lakes, and waterfalls.
My favorite ice cream flavor is…Do I have to pick just one??