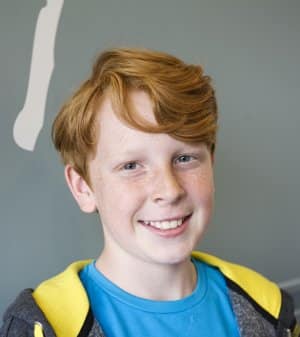 As your pediatric dentist, Dr. Bryan Savage and Dr. LaShica Beverly will do everything they can to help your child prevent dental problems. However, if a dental issue does emerge, we can restore your child's smile and prevent future damage with our restorative services.
Fillings
We use a composite resin that looks natural and beautiful when we perform a filling procedure on your child's tooth. Using this resin, we are able to fill cavities and prevent further decay without compromising the appearance of your child's tooth.
Crowns
A dental crown is a cap or covering that can be used to enhance or restore a damaged or decayed tooth. Pediatric dental crowns come in either a stainless steel or a tooth-colored option. This crown will protect their tooth from further damage and help your child achieve a beautiful smile.
Tooth Extractions
If a tooth needs to be removed, we can perform a gentle, and professional tooth extraction. We show each patient who needs a tooth extraction compassion, and understanding, and will do everything in our power to make the experience as comfortable as possible for your child.
Nitrous Oxide
If your child is anxious or nervous about their restorative appointment, we can use nitrous oxide (commonly referred to as "laughing gas") to help calm your child's nerves. Dr. Bryan Savage and Dr. LaShica Beverly provide restorative treatment for your child in our private treatment rooms with the use of nitrous oxide/oxygen. We also have overhead monitors and headphones for watching movies during these appointments. Parents are encouraged to accompany their children in the treatment room during these visits. Nitrous oxide is a safe, effective option used to calm a child's fear of the dental visit and enhance effective communication.
General Anesthesia
Dr. Bryan Savage and Dr. LaShica Beverly also offer treatment under general anesthesia, both in our office alongside an Anesthesiologist from CarePoint Anesthesia, or at Childrens Hospital Colorado. We have appointments available each month for anesthesia in both of these settings.
Have questions for us about our restorative dentistry treatments or the comforts our team can provide? Contact us today!