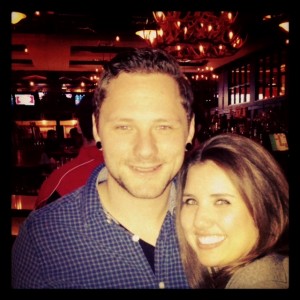 My Name is:  Lizzi
My friends and family call me: Lizzard,Yazza,Lizzi-Lou
My job title: Expanded Duty Dental Assistant
How long I have worked with West Metro Pediatric Dentistry:  It will be 3 years in June of this year!
What I love about my job: I love spending time with the kids that we see. It makes me so happy to be in their life for the little while that they are at the office.
A little bit about my life outside of work: I have a big family and love spending time with them and my friends. I am also going to school part time. My life is packed full with things and people that I adore.
A few of my favorite things…:
…ice cream flavor: Chocolate. But I prefer plain frozen yogurt over ice cream.
…time of year:  Fall—I love leaves!
…concert: Sugarland—it rained toward the end and it was perfect.
…thing about Colorado: I love our state because even when you're in the mountains, the city is not far away. It is very unified.
…meal:  My mom's Eggplant Parmesan or Chicken Paprika.
The biggest thing I've learned in the last year: I've learned that it's the little things in life that make you happy, and we can control how important those little things are to us. Also, we were meant to have fun every day.