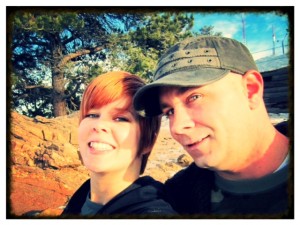 My Name is:  Amy
My friends and family call me: Mamy
My job title: Scheduling Coordinator
How long I have worked with West Metro Pediatric Dentistry:  Since January of this year.
What I love about my job: Working closely with kiddos and their families making sure everyone stays healthy and happy.
A little bit about my life outside of work: I moved here on New Years Eve 2012 from Delaware with my boyfriend and our American Bull Dog, Bubba. We love new adventures and seeing all the sights in Colorado.
A few of my favorite things…:
…ice cream flavor: Mint Chocolate Chip or Cookie Dough
…time of year:  Summer
…concert: Bless the Fall & Silverstein
…thing about Colorado: No humidity! And all the crazy weather.
…meal:  Spaghetti
The biggest thing I've learned in the last year: Don't sweat the little/petty things; bigger and better things are on their way!