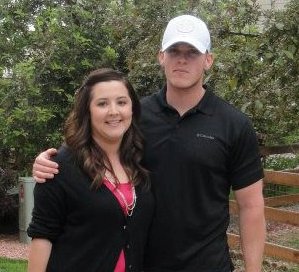 My name: Rachel
My friends and family call me: Chella or Rachita
My job title: Treatment Coordinator
How long I have worked with West Metro Pediatric Dentistry: Since August of 2011
What I love about my job: I love watching kiddos come into the office and grow up with us. I love seeing them face their fears, and learn that this isn't a scary place. The best part is when they want to stay here all day because they think it is so fun!
A little bit about my life outside of work: I like to be with family, be outside, and go to the dog park with my dogs. I like to cook and bake, and I also like to play softball and indoor soccer. Oh, and golf!
A few of my favorite things…:
…ice cream flavor: mint chocolate chip
…time of year:  summer
…concert: Tim McGraw
…thing about Colorado: No matter where I am I can always see the mountains
…meal:  Enchiladas
The biggest thing I've learned in the last year: Everyone is fighting a battle of some sort, and we are all people, no matter where we are or what we are doing. When it comes down to it, it's important to be personable and understanding because you never know what someone is dealing with.